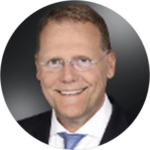 Oliver Barth
Occupational Psychologist, Munich
Our Digital Immersion Lab (DiL) Founder and partner. • Experienced consultant with a demonstrated history of working in the management consulting industry. Skilled in Talent Management, HR Consulting, Management Diagnostic, - Develoment and Organizational Development. Strong business development professional graduated from Ludwigs-Maximilians-Universität München / University of Munich. Oliver supports companies to select and develop their best leaders. Because leaders shape the corporate culture and culture is a critical success factor that affects the entire company. One element to develop this, is to find the optimal interaction of people and organizations. Oliver's goal is to advise clients on the analysis and development of their leadership-/high potential- portfolio in order to select the right leaders and employees, develop them and thus fill positions in the best way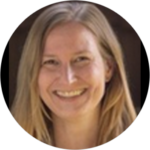 Stephanie Quappe
New York, US
Our expert for Global Diversity and Inclusion with extensive consulting and management experience in international organizations in Europe and the United States, spanning the Professional Services, Financial Services, Manufacturing, Consumer Goods, Pharmaceutical, Telecommunications, Oil and Gas, and Aerospace industries.

Sprachraum
Training & coaching, Munich
With individual coaching, workshops, seminars and lectures sprachraum provides valuable insights and learning opportunities. Topics range from rhetoric, presentation and communication to stress management, conflict management and (self-)leadership. An interdisciplinary, extra-occupational train-the-trainer completes their offer.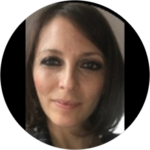 Dr. Alessandra De Acutis
London, UK
An energetic Chartered Counseling psychologist with a 17 years career as a psychologist and 7 years in coaching/coaching psychology. Previous professions (modelling, product promotions and cabin crew) shaped her professional profile, before becoming a psychologist in 2000. She provides a unique approach named coaching psychology and also offers team coaching, which she has been providing to NHS teams for several years. Currently, she is enrolled in an MSc in Occupational and Business Psychology at Kingston University, whilst developing strong working relationships with several HR teams and to start testing her very own team coaching for wellbeing at work toolkit.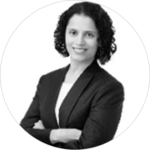 Sreeya Patil
Coaching and assessment, Dubai
A Leadership Consultant based in Dubai with over 16 years of experience across firms like PwC, Heidrick & Struggles, Mercer and Deloitte within the U.S. and Middle East; an ICF certified executive and life coach and BPS certified executive assessor. She primarily focuses on conducting executive assessments, executive coaching and developing talent management programs for organizations.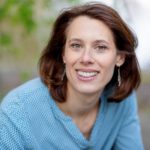 Esther Hagemann
Neuro-systemic coach, Germany
Esther is a psychologist, change manager and certified coach with over 14 years of experience in consulting and industry. She lived and worked eight years in Sao Paulo, Brasil, where she built up the Latin America inhouse consulting unit for Bayer. She now works with organizations and individuals who often block each other and are "stuck in their loops". In combination with proven methods of self-management her coaching sessions are fun, effective and sustainable. Neuro-systemic coaching NSR (R) aims to establish a good connection between what is meaningful for the coachee and the organization and the interaction possibilities both in work and in private contexts. A neuro-systemic coaching process uses the brains ability to re-wire neuronal networks. This leads to a better flow between the systems, contentment and vitality in the coachee.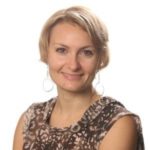 Joanna Lee Miller
Global HR and transformation expert, Cape Town, South Africa
Joanna is an organisational change and transformation expert with over 15 years of global experience, driving effective and lasting change for companies at the local to multinational level, across all industries. Starting with Deloitte Consulting in 2006, she developed her skills in change management, communications, talent management and culture transformation. Joanna also has extensive operational and leadership experience in the full range of Human Resources functions, working as an HR Director at American Express in New York, London and Singapore. Now Back in South Africa, her home country, she is expanding her independent Change Management consulting practice in conjunction with providing career advancement coaching for early to mid-career professionals.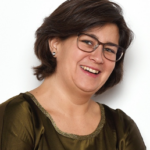 Katharina Kroll
Systemic Consultant, Coach & Facilitator, Germany
An Organizational Psychologist (M.A. Columbia University, NY) with extensive experience in leadership, team, and personal development. Before establishing her career back in Germany, Katharina lived in the US for about 9 years, studying Management and Organizational Psychology and working in Corporate Management Development for Bertelsmann (building up its department in New York and working in Germany). Further experience in Executive Search, Organizational Consulting and Coaching round up her background in change management and people development.